As an SEO content writer it is difficult to compile a solid work portfolio. That is because the copyrights of the work that I deliver to agencies, do not remain with me. I hand in the texts and if they are used their ownership is automatically transferred to the client. That is why I also try to free time to build up my own work portfolio. Here you find a list of informative articles which I wrote for that particular goal. They help you decide if I am the right copywriter for you. The articles are written in accordance with the most recent SEO rules and also give you a good idea of my knowledge and work ethic.
Other sources apart from my work portfolio
I recently started writing my own blog, named ´Running Thoughts´ in which I write about running and my life with our 5 children here in Serbia. These articles give you a good idea of my free writing capabilities and the way I would write when there are no rules. Apart from that the content of this website also shows you what I am capable of. I write, maintain and update the pages myself. That is why this entire website should be viewed as part of my portfolio of work.
My most recent blog: A day in the life of a headless chicken.
Work experience
This work portfolio provides better understanding of what I can do for you as an SEO content writer, but I offer more than that. The list below tells you about my general relevant professional experience, the projects I currently work on and my educational background.
Professional experience
I have been working as a freelance SEO copywriter for a variety of clients from all over the world.
I have almost 15 years of experience as a translator English/Dutch.
I have been working as a transcriber on several international (medical) projects for more than 4 years now.
I have been working as a teacher on and off since 2008.
Current and previous projects:
I worked as an official translator English – Dutch for DailyArt.
I do transcription work and make content analyses for Peak Translations, QQFS and M3.
I was an online English teacher at CIBAP for one year.
I write regular blogs in Dutch for Freelancer.nl.
I am working with several copywriting agencies.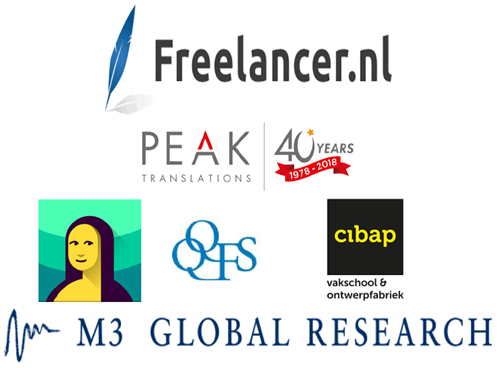 Certificates:
Education:
M.A. and Research MPhil in English Language at the University of Glasgow.