English language services
Welcome to Janneke Mol Language Solutions. I offer three major Dutch and English language services:
(SEO) copywriting

Translating English and Dutch

Transcripts and content analyses English and Dutch
On this page you find information about all the English language services I provide. If you already know which service you are interested in, I recommend you go to the dedicated page under 'Services'.
English language services and qualifications
I offer three main English language services for customers worldwide. I work as a copywriter, mainly of SEO texts or website content. Are you the owner of a website which is just not getting the traffic you were hoping for? Then I can increase your online visibility, simply by optimising your content. My knowledge of English and Dutch, combined with my experience as a writer, make me a competent translator in both languages.  My translation work is of a high quality, stays true to the original text and transfers the tone flawlessly. That gives me also an excellent background for making transcripts and content analyses from conversations or interviews you provide.
 Some current and previous projects, accreditations and education: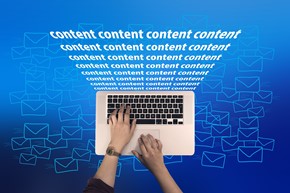 SEO copywriting services
I am an experienced SEO content writer and that is why that is also part of the English language services I offer. I can write your SEO content for you so that your page or pages will reach a higher position in the Search Engine Results Pages. Online visibility is everything nowadays and to improve this you need a lot of time, dedication and patience. If you let me have a look at the way your pages are currently written and optimised, I can propose a plan to improve your website and your rankings. SEO content is not only meant to show the search engines that your page is relevant, but also to improve the experience of your visitors. If you use this English language service, I will increase the traffic to your pages and make sure your visitors are very well looked after once they are there.
What can I do for you?
My copywriting services consist of all methods that are relevant to SEO content:
To make an analysis of your competitors.
To perform keyword research and process them correctly in your content.
To write SEO texts with keywords that you want me to process.
To write new SEO content, to correct/edit existing content or to rewrite it.
To write a meta title and meta description for every page.
Naturally I am also available for copywriting assignments that are not aimed at SEO.
Would you rather try to work on SEO content yourself? Then you find a complete roadmap with step by step instructions in my portfolio.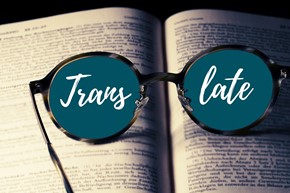 Translation services in English Dutch
I always think that my experience as a copywriter and an online English tutor come together perfectly when I am translating. I have been a translator English Dutch for more than 15 years now and I really enjoy it. Of all the English language services that I offer I have the most experience in this one. My goal when I translate is to transfer the quality, the tone and the style of the original text to the translation and that is a challenge. Eventually, I want to look at both texts and be unable to point out the original. Me being an online English tutor and an online Dutch teacher, at the same time offering other English language services, means that you do not have to worry about any grammatical mistakes.

Having said that, it is also possible that the quality of the original could be better. In that case I will not translate, but transcreate your text and provide you with material of a higher quality. The information that is given will be exactly the same and so will be the essence of the text. I will leave out the unprofessional parts, the mistakes and the low-quality sections and rewrite them in your translation. Because I am also a writer, you will know that the translations and transcreations are fluent, easy to read and of a high standard. I translate English to Dutch and Dutch to English. Transcriptions and content analyses are also part of the English language services I offer for translations.
Handy bundles
During my career as an online as an SEO content writer and a translator, I realised that charging per word or hour complicates matters for you and me. That is why I have designed handy bundles for all the English language services I offer, which cover a variety of areas. Are you looking for an online English tutor, for example, then I have a bundle specifically constructed to students who want to pass an exam or who are moving abroad. These bundles for all English language services consist of an introductory meeting and a customary plan of what I can do for you. Apart from that each one is different, tailored to certain needs. On top of your introductory meeting and customary plan, you will receive a customised offer. You do not pay anything until you decide to accept it.
Why choose Janneke Mol Language Solutions?
To summarise, here are the main reasons for choosing my English language services:
15 years of experience as a translator, 4 years as a copywriter and 7 years as an online English tutor and Dutch teacher.

English language services for affordable prices presented to you in the form of handy bundles.

Quality, punctuality and perfection guaranteed.

Bilingual in English and Dutch with a university degree in English language and several accreditations.

Realistic promises and no long waiting times.

Flexible and available for urgent assignments.
Contact me for more information
If you need an SEO content specialist, a writer, a translator English Dutch or a transcriber, I am the person to contact for all these English language services. There are several ways in which you can do that and you can find them on my contact page. If you want to know more about my rates first, please have a look at the packages I offer for those English language services on their corresponding pages.