Contracts for translation, copywriting and tutoring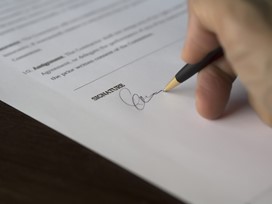 If, after we have discussed your translation task, copywriting assignment or tutoring needs, you decide that you want to hire me as the translator/copywriter/tutor to do the job, I will send you a contract. In the contract there will be details about the assignment, the payments, the services and the termination. This is important for you and me. For example, what happens if you have paid the fee for a class and I have to cancel? How many times will I revise a text before I start charging extra for it? What about the copyrights of a translation that I made for you?
These are all questions that need to be clarified and I do that in the contract I will send to you. At the bottom of this page I have added some model contracts that I use, but of course I will adjust them for our specific agreement. You will find that they are fair and understandable. Once you have read, signed  and sent the contract back to me, our collaboration will start.